Agriculture educators are essential to promoting agricultural safety and health.  For many youth, their first agricultural experience may be in the ag classroom or through 4-H.  Research shows that ag safety and health education and interventions are most effective at an early age.  Integrating safety and health lessons into your program will help you protect the youth you work with from illness and injury and may even save a life.  Check out the resources below for safety and health curriculum to supplement your program activities.
Safety and health experts aim to create hands-on and engaging learning activities for youth. If you have an ag safety topic you would like to teach about, but not need help developing learning activities, reach out to Alyssa Spence for help.
NC State Extension's NSTMOP Independent Study Course
The National Safe Tractor and Machinery Operation Program (NSTMOP) was developed through a collaborative effort involving Penn State University, Ohio State University, and the agricultural division of the National Safety Council. The training is led by local county extension or high school agricultural educators, but instructors can include community partners. The NSTMOP recommends 24 hours of instruction, divided into six modules, that includes task sheets and skills and safe-driving instruction. Subjects covered include general agricultural safety, tractor and equipment operation, and highway transportation. Students are certified after successfully passing a fifty-question written knowledge test and successfully passing both a operating skills test and a pre-op/driving test.
Certification Requirements:
24-Hours of Instruction

50-Question Knowledge Test

Operating Skills Test

Pre-Op/Driving Test
NSTMOP Instructor Partnerships
NSTMOP course instruction provided by Brian Stewart at Atlantic & Southern in Goldsboro, NC
If you want to become a certified NSTMOP Instructor, 
the online course can be accessed with this Instructor Training Course Link. 
If you are a North Carolina resident and need to locate an NSTMOP instructor in your area, contact Farm Safety and Health Agent, Alyssa Spence. Send an email including your name, town, and county to alyssa_spence@ncsu.edu.
Telling the Story Project Website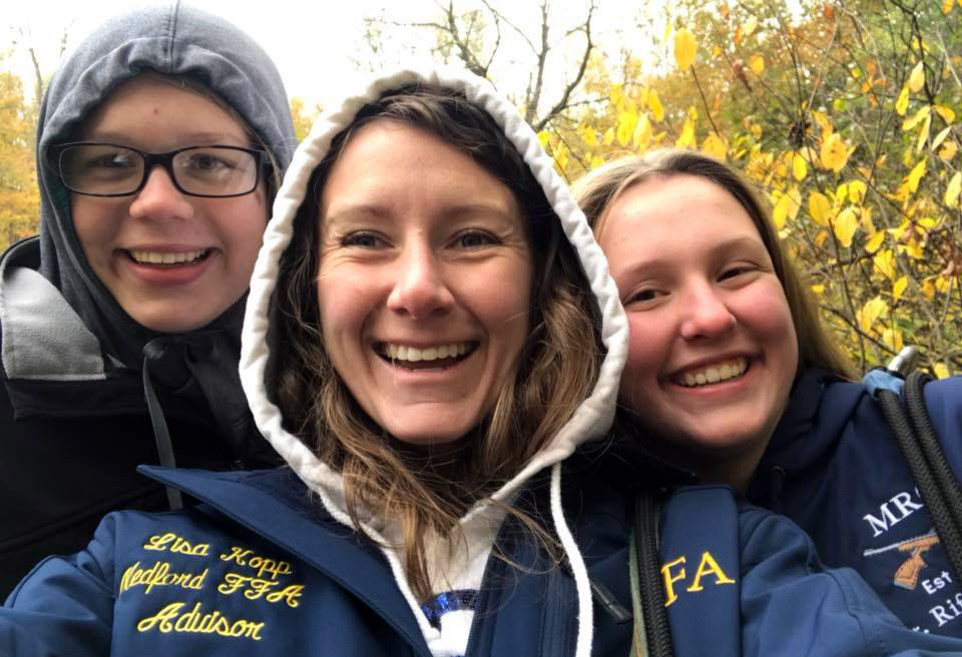 The Telling the Story Project creates injury prevention messages that highlight personal stories and first-hand experiences.  The stories are gathered from farmers, agricultural workers, family and community members who've been impacted by injuries, fatalities, or close calls.
The common thread is "We don't want this to happen to anyone else."
Discussion guides are available for some of the stories on the site. The guides are designed for educators, 4-H and FFA leaders, managers, and others looking for positive ways to start a conversation about safety. Discussion leaders can request answer keys for the guides provided by e-mailing nfmcsh@marshfieldresearch.org.
The Progressive Ag Foundation funds the largest rural safety and health education program for children in North America, Progressive Agriculture Safety Days® are as fun as they are educational. These one-day events teach children lessons that help keep them and those around them safe and healthy. The Progressive Ag Foundation provides each participant with a T-shirt and bag for attending the safety event. The Progressive Ag Foundation also provides educational resources.  Find a "Daily Learning Drop," or how-to video demonstrations, via their YouTube Channel or safety lessons on their website.
Contact
Alyssa Spence
to partner with NC Cooperative Extension to conduct a Safety Day at your school. July 15 is the deadline to apply for a Safety Day for the following year. 
Safety Days can be conducted virtually!
Agricultural Youth Work Guidelines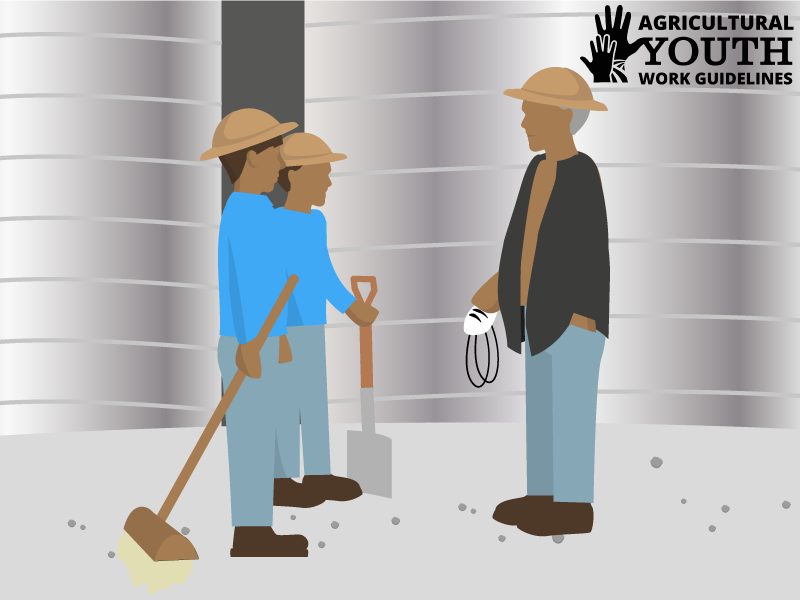 Agricultural Youth Work Guidelines can be used to assist educators and other supervisors in determining if a youth is able to perform a job safely. Information on the benefits of farm work, supervision and child development is also available. Visit cultivatesafety.org/work for more information.
Visit www.cultivatesafety.org for guidelines for over 50 work-related tasks.
GEAR UP for Ag Health and Safety Program Webpage
Gear Up for Ag Health and Safety™ focuses on educating post-secondary ag students attending trade schools, colleges and universities. Benefits of the program reach those engaged in agriculture including Ag business, Ag extension, Ag education, Ag trades, on farm work, public health, veterinary medicine, and many more applications. Trainings include interactive demonstrations, engaging content and distribution of personal protective equipment. Post-surveys assist with instructor communication, comparison of international students, program development and evaluation.